As we are rapidly approaching the end of my first term as your state representative, I'd like to highlight some of the things we were able to accomplish for our district and share updates about this coming term. I am proud of what we were able to achieve together and look forward to accomplishing even more in the new year. I was honored to represent the 60th House District and am grateful for the opportunity to represent Michigan's new 41st District next term, which comprises parts of Kalamazoo and Comstock townships and parts of the cities of Kalamazoo and Portage.
My office wants to hear from you! If you need assistance with any state government issue or you want to share your opinion on a topic that matters most to you, please don't hesitate to reach out to my office at JulieRogers@house.mi.gov or my new phone number (517) 373-1783.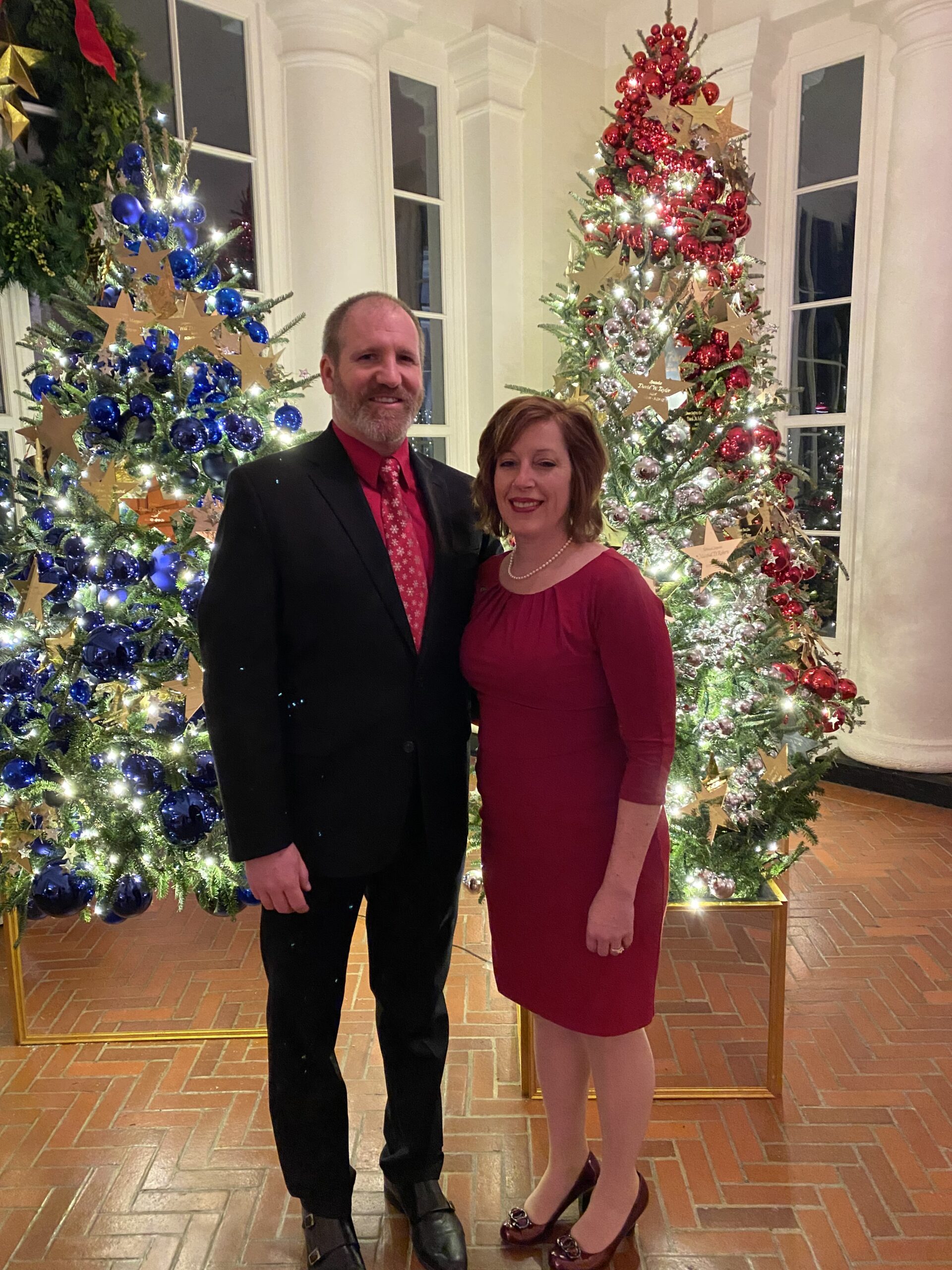 My husband and I recently had the opportunity to visit the People's House — the White House — at our nation's Capitol. We wish you a safe and healthy holiday season and look forward to serving you in 2023.
THE YEAR IN PHOTOS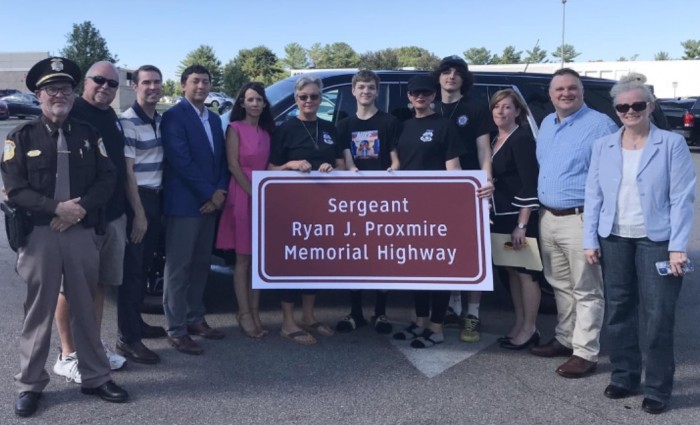 Sergeant Ryan J. Proxmire Memorial Highway
I was proud to introduce and pass House Bill 5720 which designates a portion of U.S. 131 as the "Sergeant Ryan J. Proxmire Memorial Highway" to honor Kalamazoo County Sheriff Sgt. Ryan Proxmire who was killed in the line of duty on Aug. 14, 2021. Sgt. Proxmire's longstanding history of service to the Kalamazoo community is one of many reasons his memory is more than deserving of this special recognition. It was signed into law earlier this year as Public Act 164. Signs designating the highway segment have been placed on U.S. 131 at West U Avenue and mile marker 35, just south of Stadium Drive.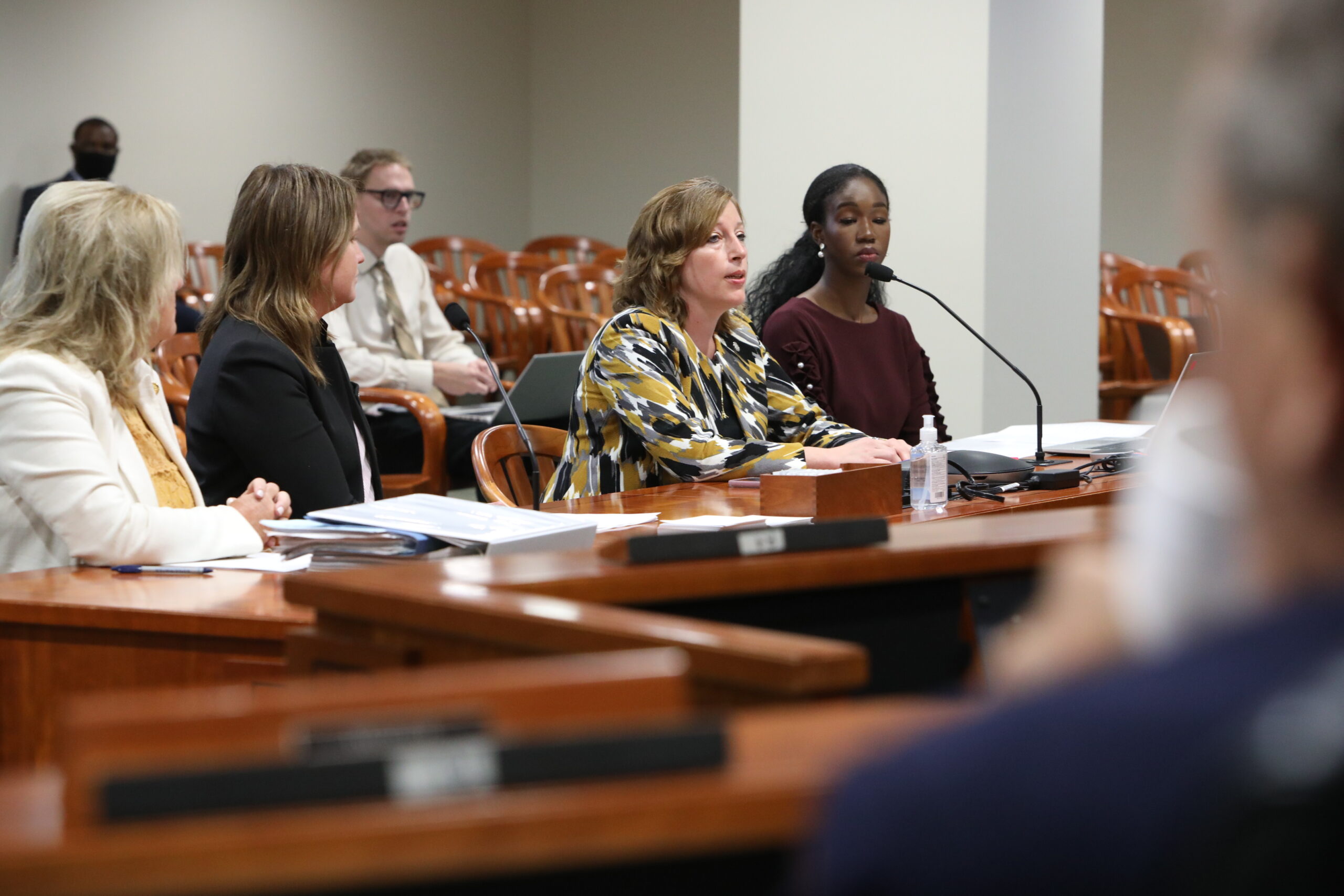 Sexual Assault Prevention and Education
My first bill to pass out of the House was House Bill 4854, which would require employers or organizations to provide comprehensive training materials to those who are mandatory reporters for child abuse or neglect. HB 4854 was part of the 2021 bicameral, bipartisan Sexual Assault Prevention and Education bill package that was initially introduced during the 2018 investigation into the MSU and Larry Nassar scandal.
As a health care provider, I understand the importance of looking for signs of abuse or neglect in one of our most vulnerable populations — children. Mandatory reporters are supposed to be a voice for people who are unable to speak up and protect themselves from abuse or neglect; however, not every mandatory reporter is properly trained on all of the signs they should look for. HB 4854 would have required that training. Unfortunately, it was referred to the Senate Judiciary and Public Safety Committee and was never brought up for a vote. While I am disappointed it was not taken up in the Senate, I will continue to fight for this important legislation in the new term.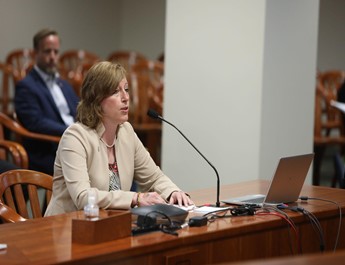 Support for Survivors of Domestic Violence
I was proud to join with the Progressive Women's Caucus on a package of bills to help support domestic violence survivors as they try to flee abusive relationships and rebuild their lives. My bill in the package, House Bill 5560, was passed unanimously by the Michigan House and provides an explicit provision in Michigan statute that makes it clear to law enforcement and prosecutors that they are permitted and encouraged to engage and initiate victim-focused outreach with victim service agencies. This bill would help ensure that survivors are connected with resources, while protecting their privacy, to help meet their unique and individual needs in these incredibly distressing situations.
While this sort of outreach has been proven successful in many Michigan communities across the state, some law enforcement and prosecutors hesitate to provide this outreach because the law does not explicitly state that they can — leaving survivors in the dark about what resources and support are available. HB 5560 was referred to the Senate Judiciary and Public Safety Committee as well and was never brought up for a vote.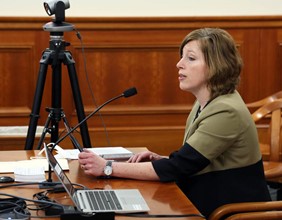 Development of Grocery Stores in Urban Food Deserts
I introduced House Bill 5656 to extend the successful Neighborhood and Commercial Corridor Initiative that directs existing revitalization dollars that brings grocery stores to downtowns and commercial corridors in urban areas. The program, which directed 5% of existing Michigan Strategic Fund community revitalization appropriations to develop grocery stores in areas at least one mile from any current grocery stores, was initially established through legislation in 2017 but was set to sunset in September of this year.
The lack of access to grocery stores and healthy foods in certain communities throughout Michigan is well known. My summer interns, in the 60th District Service Office, researched and brought this issue to me after finding food deserts in Kalamazoo. One of the indicators contributing to negative health outcomes is the lack of access to healthy foods like fresh fruits and vegetables. Increasing access to these types of foods, including in smaller 'corner stores,' is important to improving our social determinants of health. Unfortunately, HB 5656 stalled on the House floor despite its proven success in communities like Lansing and Flint. I plan on reintroduce this concept in the new term.
STATE BUDGET
In the early hours of July 1, we passed the 2023 fiscal year general and school aid budgets, which make significant investments in local communities, the environment and education. Some of the budget items that were included I worked for included: $1 million budget allocation for a multi-year construction plan for owner-occupied housing units in the Northside Neighborhood of Kalamazoo and to support educational courses offered at the Northside Association for Community Development$550,000 from the general budget will protect Asylum Lake from pollution-laden stormwater and by installing a treatment system to address road salt from stormwater run-off. The Asylum Lake Policy & Management Council will work with Western Michigan University to monitor outcomes, which will help provide solutions for mitigating impacts on water systems throughout Michigan.
The school aid budget continues our work of investing in our schools by including a 5% increase to the foundation allowance, bringing per-pupil funding to $9,150. Our schools have been underfunded for far too long. This budget shows that we intend to continue investing in our schools for a brighter future for everyone in Michigan.
THE WORK AHEAD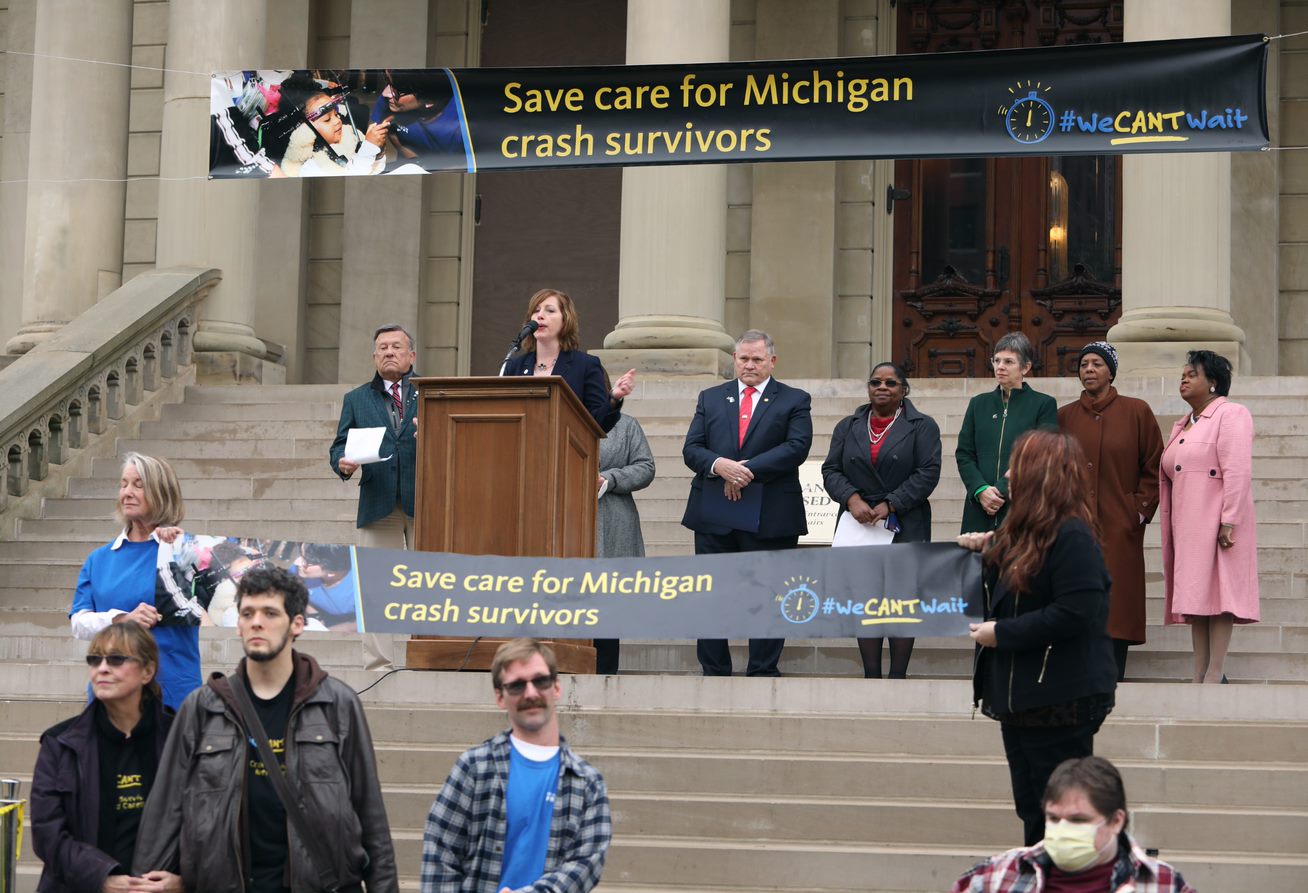 As your state rep., I will continue to fight for and introduce legislation that addresses the devastating consequences of Michigan's auto no-fault law on those who were catastrophically injured. While the new auto no-fault law was touted by some as a great cost-saving measure for consumers, my experience as a practicing physical therapist allowed me to see the harsh reality that was to come. Since then, people have lost their health care, and some have even died. A number of bipartisan bills were introduced this term that could have saved lives and helped people continue to get the care they need but were never brought up for a vote. I am committed to helping the growing number of catastrophic injury car accident survivors who have lost access to long-term health care because of this law.
I will also continue championing legislation that mitigates the effects of lead exposure. I have unfortunately seen the devastating effects of lead exposure firsthand, and it's heartbreaking. Like Flint, we are finding a number of children in Kalamazoo who have lead levels in their blood that can impact their brain development. The main cause in Kalamazoo is our old pre-1978 housing stock, which often has lead-based paint. We need a multifaceted approach to this issue that starts with both education and meaningful action, and we must ensure our communities are allocated the funding they need to continue crucial remediation and abatement programs.