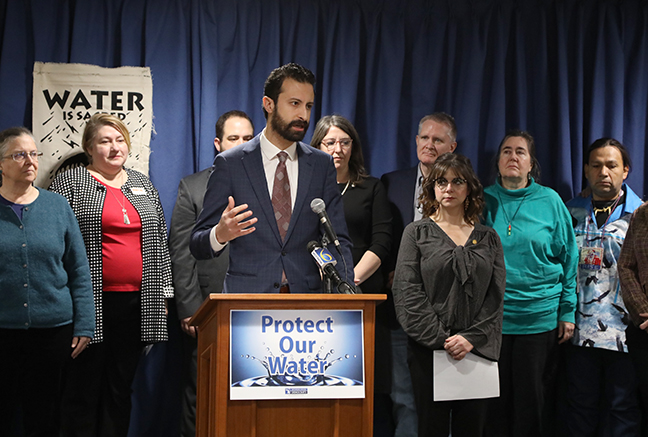 Committees
Government Operations
State Rep. Yousef Rabhi is serving in his third term representing the 53rd House District, which includes parts of the city of Ann Arbor and portions of Ann Arbor, Pittsfield and Scio townships. Rabhi serves as Floor Leader for the House Democratic Caucus.
Rabhi was born in Ypsilanti and raised in Ann Arbor. He attended Ann Arbor Public Schools, including Northside, Bach Open, Clague and Huron high schools. After graduating, he attended the University of Michigan where he earned a degree in environmental science with a specialization in urban planning and ecosystem management.
Throughout college, Rabhi worked for social change as an activist in peace, labor and environmental movements. During his senior year of college, he took his passion for the Ann Arbor community and channeled it into his first political campaign running for the County Board of Commissioners. He was elected as the board's working session chair in his first term, where he led the board through many important decisions. In his second term on the board, Rabhi was elected to be chair of the Board of Commissioners. It was in this capacity that he was able to help put the county on stable fiscal footing by passing the county's first balanced four-year budget, earning the county a AAA Bond rating for the first time in the county's history.
In his first term in the House, Rabhi coordinated a bipartisan renewable energy legislation package, introduced legislation to protect our water, and introduced a plan for universal health coverage. He also served on the House Appropriations Committee and the Appropriations subcommittees on Higher Education, Community Colleges, and the Department of Environmental Quality.